We have launched our first product: Single Service Inline Manifold System (S-SIM)
A subsea compact inline manifold system for gas and fluid distribution based on light weight, reduced loading and spoolable Thermoplastic Composite Pipe (TCP).
A patent pending building block system that can be configured to meet specific requirements to enable limited engineering, high flexibility and short execution period.
The system is easy to scale, allowing for use on both small and large developments. A lightweight compact system designed for inline installation.
Visit our Products page for more information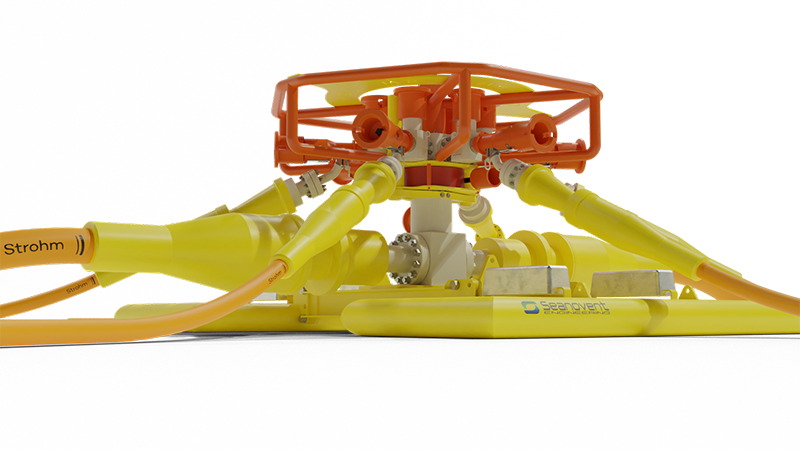 Seanovent and Strohm join forces to deliver green hydrogen transfer solution for renewable energy sector
Seanovent Engineering and Strohm have entered into a memorandum of understanding (MoU) to collaborate on Offshore Wind-to-Hydrogen developments to support a reliable, faster and cheaper green energy transition around the world.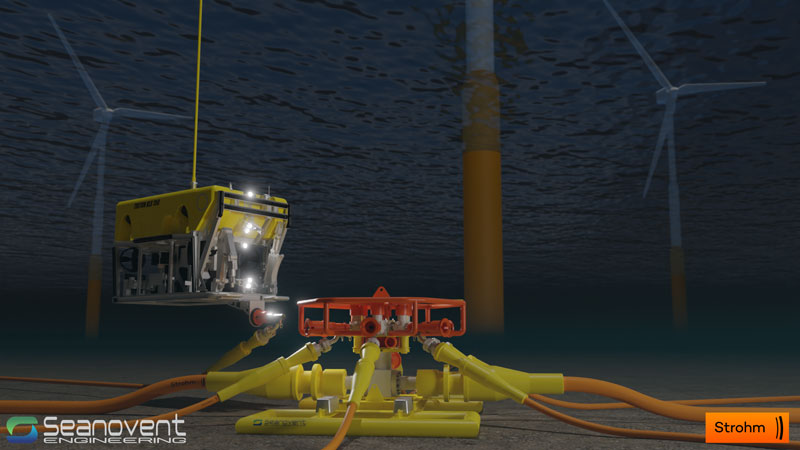 Strohm is the market leader in design and manufacturing of Thermoplastic Composite Pipe (TCP). With no maintenance requirements and suitable for more than 30 years in operation, its proven technology is particularly suited for carrying pressurised hydrogen offshore and subsea. 
TCP is agnostic to fluids, including hydrogen, and does not suffer from fatigue, embrittlement or other issues associated with using steel for hydrogen. It is also flexible and lightweight, allowing for an array of installation options, from cable lay vessels to small construction vessels, significantly reducing the cost of installation and the total cost of ownership. 
Seanovent and Strohm recognised the value of collaborating in the offshore wind-to-hydrogen space, where superior characteristics of TCP combine with optimized connectors and other subsea components designs to deliver a safe, high-quality and dependable hydrogen transfer solution. The flexibility of TCP also facilitates finding the optimal configuration for operators and integrators in the growing offshore green hydrogen production industry. 
Increased Activity on the NCS = More  work
More than 90 fields are currently producing on the NCS, with more to come with several PDOs already approved by NPD. However more importantly the Norwegian shelf will in the coming year see a rush of new smaller projects (50+ projects) targeting PDO by end of 2022. This means high activity in development and design, and an increased need for engineering support at all levels in the project.
In Seanovent Engineering we already feel this effect and see that resources already are in high demand. Seanovent personnel is currently supporting Equinor, Spirit Energy and Mol engineering teams in subsea developments at early FEED level or already underway. This provides valuable experience and help build a foundation for further work in the future.
Seanovent Engineering has signed a frame agreement with Hymatek Controls to support project execution and final documentation.
Hymatek is a leading supplier of hydropower turbine control systems and magnetization with a range of products for large and small developments, and has long experience and competence within this industry.
At the time Seanovent is supporting the execution of Vemork and Såheim projects, and with the closure of a range of completed deliveries.